Boulder Night Life
Restaurant and Bar hopping in Boulder holds endless possibilities!
The best bars and restaurants in Boulder, Colorado
You don't need us to tell you that Boulder is full of great bars, clubs, and restaurants. There are countless drinking establishments throughout the city, meaning bar hopping or finding a great restaurant in Boulder is never-ending fun, and you can easily plan several nights out with your friends and never hit the same spot twice.
We've listed just a few of our favorite Boulder establishments below. So, when you're ready to plan a night out on the town in Boulder, CO, be sure to hook yourself up with luxury transportation for the evening and call Party Bus Boulder at 303-578-8149! Our fantastic drivers will take you to any bar or restaurant you want to check out and you can enjoy your night knowing you will have safe, reliable, and luxurious transportation!
Some of our favorites...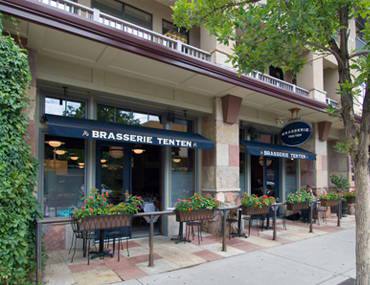 Brasserie Ten Ten
1011 Walnut St, Ste 100, Boulder, CO 80302-5181
Conveniently located in the heart of downtown Boulder, you are going to feel immediately at home here. The French-inspired cuisine is out of this world and includes such classics as steak frites, brique poulet, boullaibaise and other amazing dishes. And everything is absolutely fresh. And don't neglect to sample some of the bakery selections, you will be making yummy sounds.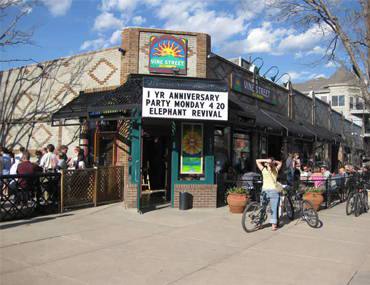 Mountain Sun Pub and Brewery
1535 Pearl St, Boulder, CO 80302-5408
Everything about this place is truly amazing. The waitstaff is so helpful and knowledgeable. And you are going to want to take your time when it comes to picking a beer because they have such a large list. One plus is they will give you free samples. We can't recommend their burgers more highly. And by the way, this is a very family friendly place so bring the kids along.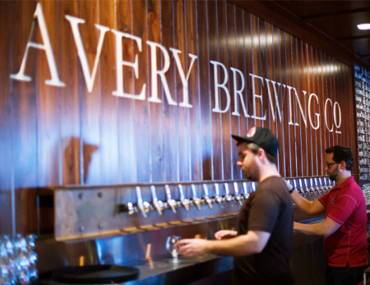 Avery Brewing Company
4910 Nautilus Ct N, Boulder, CO 80301-3242
What makes this place totally different that anywhere else is the eccentric ales and lagers they produce. It is like stepping outside of the traditional categories. The facility is kept super clean which we know you will appreciate. And if you are unsure what to order or have any questions, just ask your server because they are all very knowledgeable and efficient.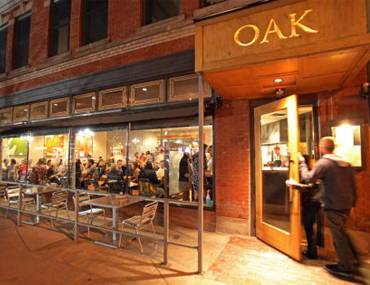 Oak at Fourteenth
1400 Pearl St, Boulder, CO 80302-5307
What we love about this place the most is the mixture of rustic with the area's hip and contemporary dining scene. The service staff is always professional in every way. The menu changes with the seasons and most of the entrees are cooked in an oak fired oven and grill. Most of the ingredients are grown or sourced locally. And you are going to want to take a look at their creative variety in terms of cocktails.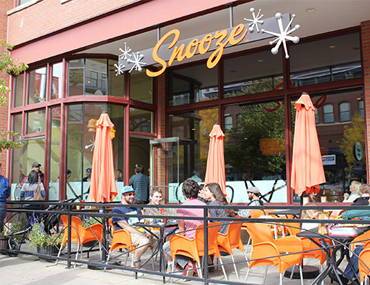 Snooze an A.M. Eatery
1617 Pearl St, Boulder, CO 80302-5449
The culinary innovation that you will find here is absolutely outstanding. The atmosphere is very energetic and fun and you will immediately be put at ease by the friendly staff. For breakfast fans, the menu provides creative twists on old favorites. There is a very good chance that you will have to wait but we recommend that you hang in there because you are going to be very satisfied.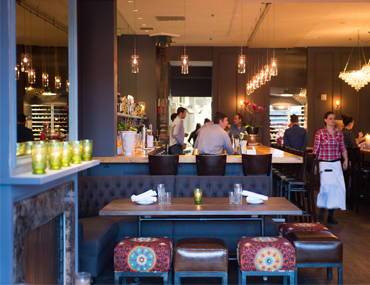 The Kitchen
1039 Pearl St, Boulder, CO 80302-5110
This venue is all about making connections. One thing you will love is the fact that they will never rush you to leave. So, get here soon and kick back and order some amazing entrees like their grouper or half roasted chicken. There is nothing on the menu that the chef doesn't prepare to perfection and everything is presented so well. Classy in every way, check this wonderful establishment out soon.