Centennial Night Life
Restaurant and Bar hopping in Centennial holds endless possibilities!
The best bars and restaurants in Centennial, Colorado
You don't need us to tell you that Centennial is full of great bars, clubs, and restaurants. There are countless drinking establishments throughout the city, meaning bar hopping or finding a great restaurant in Centennial is never-ending fun, and you can easily plan several nights out with your friends and never hit the same spot twice.
We've listed just a few of our favorite Centennial establishments below. So, when you're ready to plan a night out on the town in Centennial, CO, be sure to hook yourself up with luxury transportation for the evening and call Party Bus Boulder at 303-578-8149! Our fantastic drivers will take you to any bar or restaurant you want to check out and you can enjoy your night knowing you will have safe, reliable, and luxurious transportation!
Some of our favorites...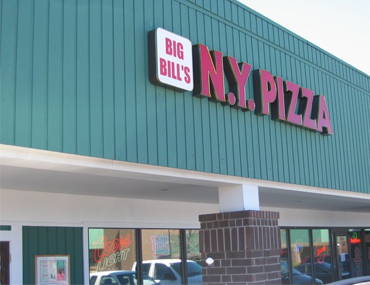 Big Bill's New York Pizza
8243 S Holly St, Centennial, CO 80122-4003
There is nothing like enjoying an awesome slice of pizza at this fun and exciting place. Located in the heart of a very cool city, you are going to quickly fall in love with hand-tossed New York style pizza, calzones, and other Italian-inspired cuisine. And it won't take long to experience that this is a true neighborhood venue where you will feel like a member of the family.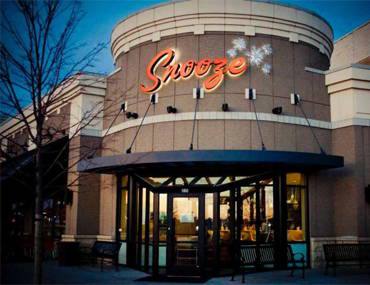 Snooze an AM Eatery
6781 S York St, Suite 515, Centennial, CO 80122-3214
You need to adopt a new place for breakfast and this is the one that we highly recommend. Don't be surprised if you have to wait for a bit because this place is super popular. The waitstaff are very attentive to each and every person that walks in the door which means you are in for a real treat. Make sure that you order a mimosa because they are spectacular and of the highest quality.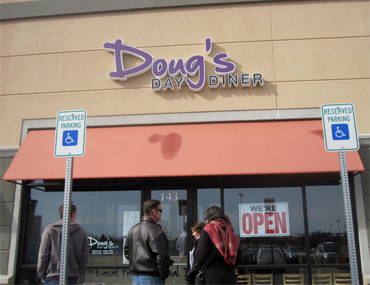 Doug's Day Diner
15444 E Orchard Rd, Centennial, CO 80016-3005
Believe us when we tell you that you have not had biscuits and gravy until you have had them at this venue. The plates are huge and because the kitchen staff fills them to overflowing, you will definitely leave completely satisfied. But one of the things that you will love the most here are the reasonable prices. So, if you are looking for something you can count on, stop by this place.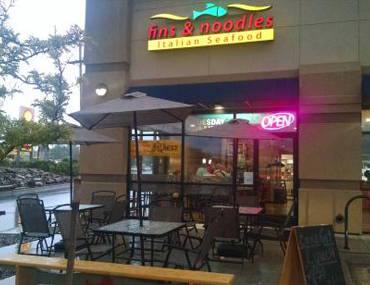 Fins & Noodles
7530 S University Blvd, Centennial, CO 80122-3327
Fast and casual is one way to describe this quality establishment. But we have to say that amazing seafood is another reason to visit. And if you are in a mood to go beyond seafood, you will also have the option of some phenomenal pasta, organic chicken and veggie eggplant meatballs. Take it from us, you will be sorry you didn't know about this place before once you have experienced what they have to offer.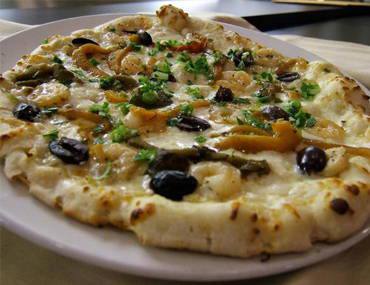 Farro Italian Restaurant
8230 S Holly St, Centennial, CO 80122-4012
Its one thing for a dining establishment to offer great food and drink but there is something very special when you visit a place that is like a neighborhood. It will not take long to see how friendly everyone is and that includes patrons and the staff. The food is innovative and so tasty, we can't say enough about the variety of entrees including their signature dish fried calamari.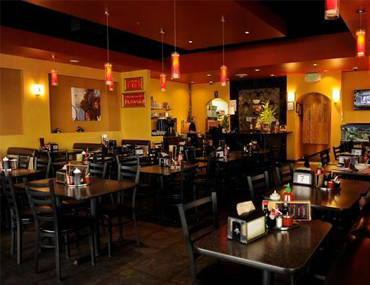 Pho 95 Noodle House and Grill
6879 S Vine St, Centennial, CO 80122-3290
The Pho here is served without bean sprouts or herbs. This may be different that what you are used to but you are going to be absolutely delighted when you find that instead it is served with green chilies and lime. The tastiness of everything here is absolutely out of this world and don't be surprised if the owner comes by to see if all is well with your experience.