Greenwood Village Night Life
Restaurant and Bar hopping in Greenwood Village holds endless possibilities!
The best bars and restaurants in Greenwood Village, Colorado
You don't need us to tell you that Greenwood Village is full of great bars, clubs, and restaurants. There are countless drinking establishments throughout the city, meaning bar hopping or finding a great restaurant in Greenwood Village is never-ending fun, and you can easily plan several nights out with your friends and never hit the same spot twice.
We've listed just a few of our favorite Greenwood Village establishments below. So, when you're ready to plan a night out on the town in Greenwood Village, CO, be sure to hook yourself up with luxury transportation for the evening and call Party Bus Boulder at 303-578-8149! Our fantastic drivers will take you to any bar or restaurant you want to check out and you can enjoy your night knowing you will have safe, reliable, and luxurious transportation!
Some of our favorites...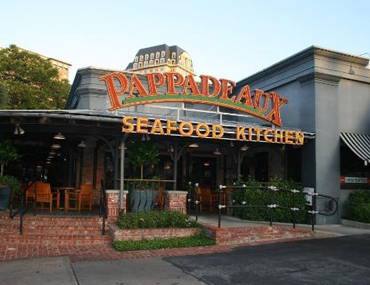 Pappadeaux Seafood Kitchen
7520 E Progress Pl, Greenwood Village, CO 80111-2110
The people who work at this establishment have an obsession and in this context that is not a bad thing at all. Each and every day, it is the goal of every staff member to serve up the highest quality food and provide superior service. And judging by the reactions of patrons who come out, they are succeeding. So, why not get to this place of excellence as soon as possible.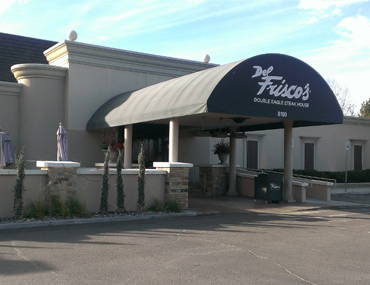 Del Frisco's
8100 E Orchard Rd, Greenwood Village, CO 80111-5013
Everyone should have a vision and when it comes to an eating establishment, obviously serving up the highest quality food imaginable shoudl be a huge part of that vision. Not only has this place made that a reality but they also offer an extensive award-winning wine list. And rest assured that all of the meat served up hre is perfectly aged USDA Prime Beef.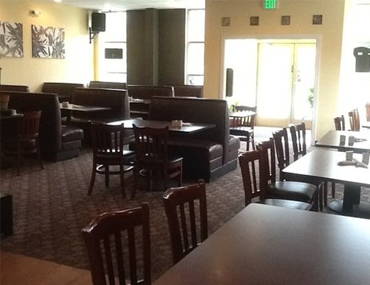 Greek to Me
9251 E Peakview Ave, Greenwood Village, CO
If you are craving a tasty gyro, there is no better place that you can visit than this wonderful establishment. And to make each bite even better, you have to include their special sauce. The foos is so fresh that you are going to be dancing in your chair once your taste buds come into contact with your amazing gyro. We have one major suggestion and that is to make sure you save room for their phenomenal desserts.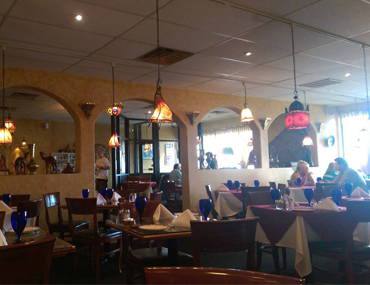 Sahara Restaurant
9636 E Arapahoe Rd, Greenwood Village, CO
There are few things in this world that is more delightful than quality traditional Middle Eastern fare. The setting is intimate and the decor will transport you to another place which makes your experience even more special. You will find the service staff to be warm and friendly and you and your group will always be treated with respect. Get ready for great food and good conversation.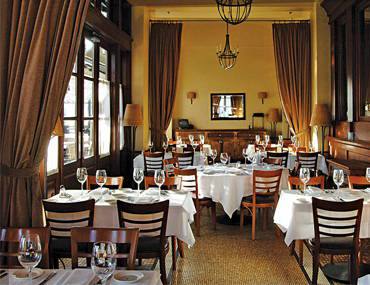 II Fornaio
8000 E Belleview Ave, Greenwood Village, CO
Any talk about this place must begin with how amazing the service staff is. The servers are very attentive and they know when to show up at your table and when to be hidden. Once you start chewing on your meal it won't be long before you realize that the ingredients used in each and every entrees is only the highest in terms of quality. Don't miss this special gem, you are going to love it.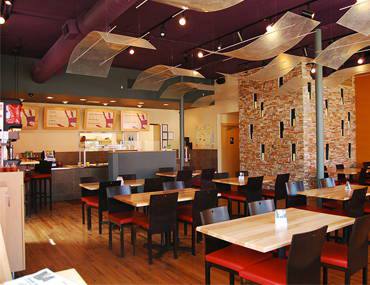 Tocabe
8181 E Arapahoe Rd, Unit C, Greenwood Village, CO
Why not break free from the same old dining venues and try something very unique. Tocabe is the only American Indian owned and operated restaurant in the area. The owners are tribal members of the Osage nation and they use some of the same recipes that have existed for centuries. Think about it, where else will you have an opportunity to sample buffalo and fry bread. You have to try this place.