Lafayette Night Life
Restaurant and Bar hopping in Lafayette holds endless possibilities!
The best bars and restaurants in Lafayette, Colorado
You don't need us to tell you that Lafayette is full of great bars, clubs, and restaurants. There are countless drinking establishments throughout the city, meaning bar hopping or finding a great restaurant in Lafayette is never-ending fun, and you can easily plan several nights out with your friends and never hit the same spot twice.
We've listed just a few of our favorite Lafayette establishments below. So, when you're ready to plan a night out on the town in Lafayette, CO, be sure to hook yourself up with luxury transportation for the evening and call Party Bus Boulder at 303-578-8149! Our fantastic drivers will take you to any bar or restaurant you want to check out and you can enjoy your night knowing you will have safe, reliable, and luxurious transportation!
Some of our favorites...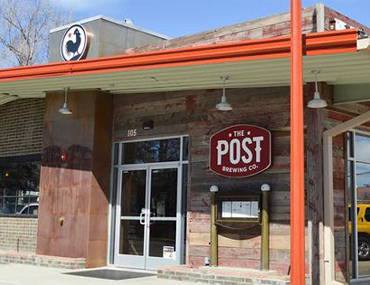 The Post Brewing Company
105 W Emma St, Lafayette, CO 80026-1501
This place focuses on one thing and excels in that category by creating and crafting the best brews you will find anywhere. You are going to love the fact that the brewers here painstakingly work to create beers that pair perfectly with all of the entrees offered on the menu. The food is definitely comfort food which will be brought to your table by the most attentive waitstaff.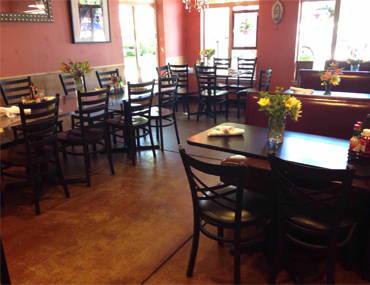 Morning Glory Farm Fresh Cafe
1377 Forest Park Cir, Lafayette, CO 80026-3486
Beautiful in every way, you have a choice to make when you step inside of this quaint establishment. Are you going to order a hearty breakfast, a tasty lunch or a super delicious dinner? All of these are available to you and all are made with fresh, local ingredients. And if you have dietary restrictions, they also have gluten-free options. The attention to detail here will make you smile.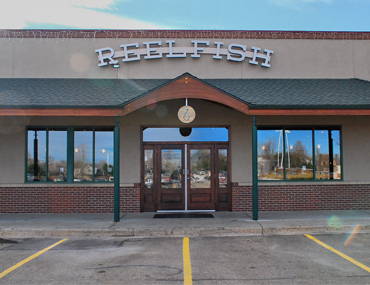 Reelfish Fish and Chips
2770 Arapahoe Rd, #112, Lafayette, CO 80026-8018
On your first visit here, we suggest sampling the fish and chips. We promise you that they are out of this world in terms of tastiness. And even if you want something else on the menu, there is nothing offered here that will disappoint. You might be surprised but this is a very relaxing atmosphere for one and all. They have some great beer and wine choices as well and a wait staff that knows how to treat a patron.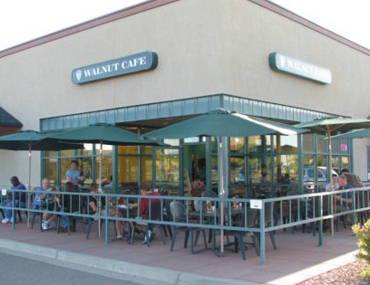 Super Mini Walnut Cafe
2770 Arapahoe Rd, Ste 116, Lafayette, CO 80026-8018
Let's face it, everyone needs those go to venues where you can sit and relax and enjoy some great food and drink while you decompress from a tough day. Is this a glamorous interior, no. But is is a comfortable and very friendly environment where you will want to hang out for quite awhile? You better believe it. Try it out, we challenge you, and we are confident you will not be disappointed.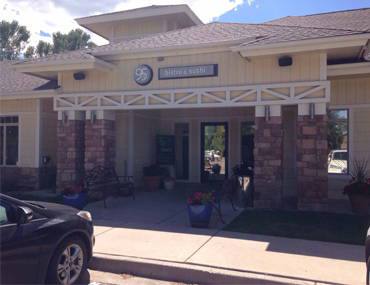 95 Bistro
1381 Forest Park Cir, Lafayette, CO 80026-3171
Plenty of choices is exactly what you will have when you visit this wonderful establishment. They even have a sushi menu as well as hot and cold tapas. They even have great seafood. There is nothing that you could want that this place does not offer. Did we mention the excellent wine list? And you are going to love the gorgeous view of the mountains, this is definitely a place where you can breathe.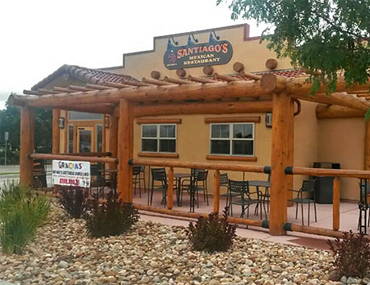 Santiago's II Mexican Restaurant
100 N Public Rd, Lafayette, CO 80026-2356
There are burritos and then there are works of art. The latter is what you will find at this establishment. And one menu item that you have to try is the green chili. It is just the right amount of spicy and the flavor is going to knock you out. And you just can't beat the reasonable prices. If you are in a hurry, no problem, you will be in and out in a jiffy.