Aurora Night Life
Restaurant and Bar hopping in Aurora holds endless possibilities!
The best bars and restaurants in Aurora, Colorado
You don't need us to tell you that Aurora is full of great bars, clubs, and restaurants. There are countless drinking establishments throughout the city, meaning bar hopping or finding a great restaurant in Aurora is never-ending fun, and you can easily plan several nights out with your friends and never hit the same spot twice.
We've listed just a few of our favorite Aurora establishments below. So, when you're ready to plan a night out on the town in Aurora, CO, be sure to hook yourself up with luxury transportation for the evening and call Party Bus Boulder at 303-578-8149! Our fantastic drivers will take you to any bar or restaurant you want to check out and you can enjoy your night knowing you will have safe, reliable, and luxurious transportation!
Some of our favorites...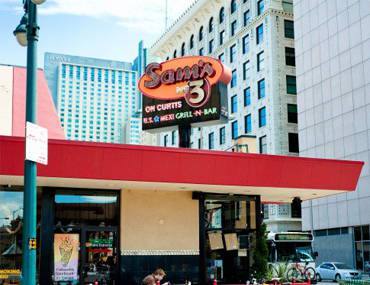 Sam's No. 3
2580 S Havana St, Aurora, CO 80014-1618
All of the burgers here have a special taste. And the staff never rushes you so you will have plenty of time to kick back and relax with your family or friends. The atmosphere is best described as lively and fun so make sure that you bring the kids with you. One thing that you are going to really love is the fact that the staff are super attentive and gracious.
Ted's Montana Grill
16495 E 40th Cir, Aurora, CO 80011-0817
This wonderful establishment all began as a dream. And every patron that steps inside can certainly feel like they are part of the dream when the excellent staff serves up the hearty food this awesome place is known for. Take a close look at the menu because your eyes just might pop out when they see what is considered to be the largest bison menu in the world.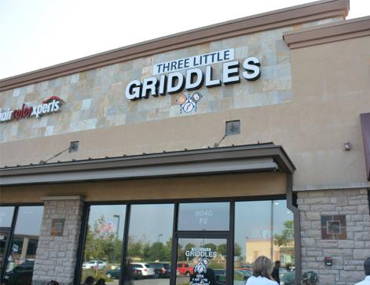 Three Little Griddles
6040 S Gun Club Rd, Ste F2, Aurora, CO 80016-5303
There is no reason that breakfast can't be fun. Not only is everything super tasty but the portions they bring to you will blow your mind as you ask for a doggie bag. Their claim to fame are the pancakes and believe us when we say that they will fill you up for quite a long while. And it doesn't hurt that the decor is so inviting. You are going to love this place.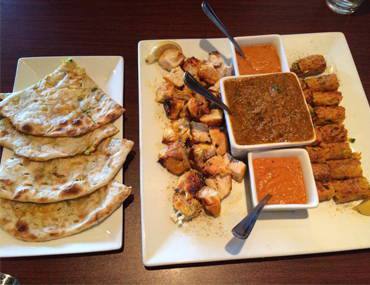 Monsoon
24107 E Commons Ave, Aurora, CO 80016-5358
The kitchen staff at this venue have wholeheartedly embraced the bold, age old cooking of India. All of the ingredients are always fresh and preservative free. The flavor you are tasting is a distinct smoky flavor and the variety includes some amazing selections like roasted chicken, lamb, shrimp, mahi and salmon. If you prefer vegetarian, they have that to.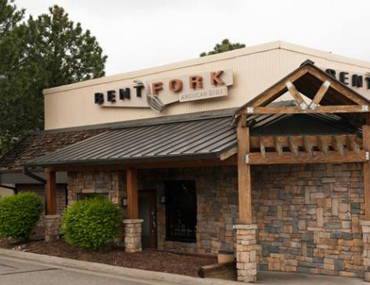 Bent Fork American Grill
12191 E Iliff Ave, Aurora, CO 80014-1201
The traditional dishes served up here are inventive, fresh and very flavorful. The environment is very distinctive and you will find that your shoulders start to relax almost immediately. You don't win culinary awards without doing a lot right and this venue certainly does that. One thing is certain, you will leave with a huge satisfied look on your face as you plan your next visit.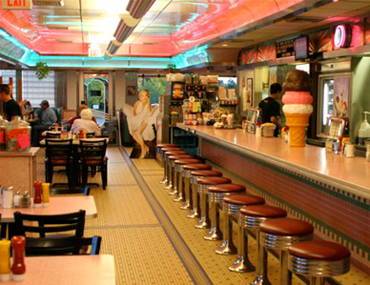 Rosie's Diner
14061 E Iliff Ave, Aurora, CO 80014-1404
If you are a big breakfast fame, you are going to love this place because they serve it all day long. This place also has a full bar and they have seating inside and out. They are famous for their shakes so keep that in mind. The decor and ambiance is very interesting as it incorporates movie and classic care memorabilia. Get ready for some good old fashioned comfort food.