It's your big day... Boulder Party Bus will help you get it right!
Party Bus Boulder has had the honorable distinction of providing luxury limo and party bus services to a great many weddings throughout our time in business. As such, we have a great store of collective knowledge among our client care services, and our chauffeurs. So, we've asked around a bit and come up with some great tips that might come in handy as you begin to plan your wedding day festivities.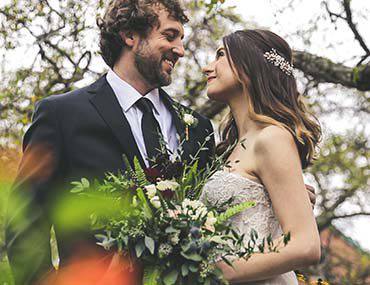 Plan a perfect wedding in Boulder
Getting married is such a big step in your life. Planning that wedding without a wedding planner can be overwhelming to the point of insanity! In order to effectively manage the planning of your big day you need to be highly organized, and really efficient with your time and energy.
Your first step is to figure out which style you'd like. Your style goes a long way to dictating how your wedding will turn out. You definitely want to pick a venue, style, and accoutrements that match up you and your fiance's personality. You want your wedding to be a personification of you, since, after all, the day is all about you.
Your priority is to make a list. Figure out what you need, and then write down options. Your list will be comprised of some, if not more of the following items: venue, reception hall, bakery for your cake, photographer, videographer, florist, bridal salon (for the dress), tuxedo rental, limousine company, officiant, invitations, jeweler, dj, band, and probably more. The number one thing to do is to set an overall budget, and then set an itemized budget for each item. You might base it on order of importance, you might base it on vendor availability. Whichever methodology you approve, is up to you. Just make sure you don't miss out on anything!