Denver Night Life
Bar hopping in Denver holds endless possibilities!
The best bars and restaurants in Denver, Colorado
You don't need us to tell you that Denver is a full of great bars, clubs, and restaurants. There are countless drinking establishments throughout the city, meaning bar hopping in Denver is never-ending fun, and you can easily plan several nights out with your friends and never hit the same spot twice (although many of the bars in Denver are so great you'll want to be regulars, for sure!).
We've listed just a few of our favorite Denver bars below. When you're ready to plan a night out on the town in Denver, CO, be sure to hook yourself up with luxury transportation for the evening and call Party Bus Boulder at 303-578-8149! Our fantastic drivers will take to all the bars you want to check out and you can enjoy your night knowing you have safe, reliable, and luxurious transportation!
Some of our favorites...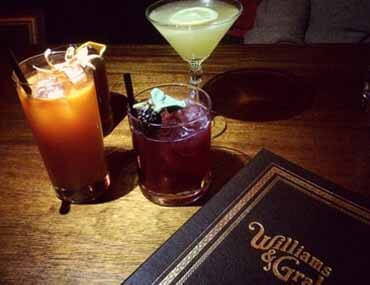 Williams & Graham
3160 Tejon St, Denver, CO
Williams & Graham is a staple in the Denver bar scene. This popular spot is classy yet casual, with a prohibition-era style. The pro mixologists here can make perfectly crafted cocktails of any variety! Whether you're bar hopping for fun or celebrating a birthday, bachelor party, bachelorette party, or just out for date night, Williams & Graham is a must!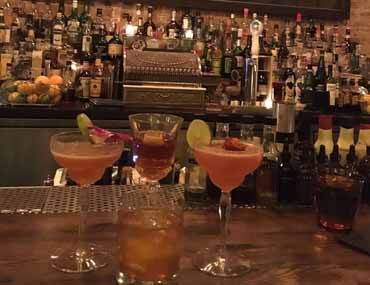 Union Lodge No. 1
1543 Champa St, Denver, CO
Another fantastic cocktail bar with a back-in-the-day style! Craft cocktails with a unique twist and friendly service can be expected at Union Lodge. The Knickerbocker is one of our favorite cocktails, but rest assured they're all fantastic! This is a prefect spot for date night, birthday drinks, or anyt other occasion that takes you out in Denver!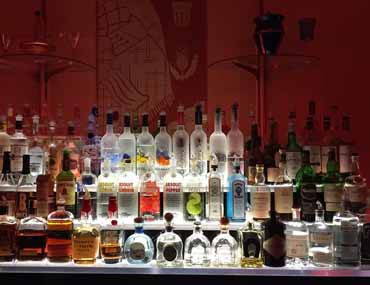 The Cruise Room
Oxford Hotel, 1600 17th St, Denver, CO
The Cruise Room is a swanky cocktail lounge with a super intimate atmosphere with a speakeasy vibe. Yet another fantastic date night destination! They have a fantastic drink menu with beer, wine, and of course signature and classic cocktails. They also have decadent dessert options, so allow yourself to indulge!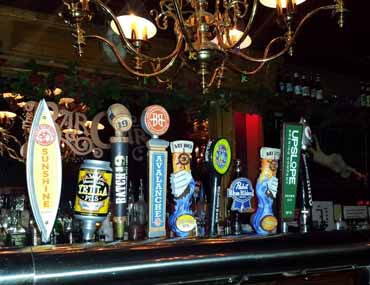 The Bar Car
819 Colorado Blvd, Denver, CO
The Bar Car is an awesome Denver dive bar with a unique atmosphere. It's laid back and casual, prices are low, and the beer is flowing. They have 10 taps with Colorado craft beers, and plenty of bottled options and a great cocktail menu. This bar is huge, so if you're out bar hopping with a big group of friends, Bar Car can accommodate you.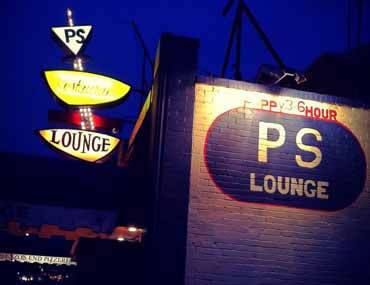 PS Lounge
3416 E Colfax Ave, Denver, Co
PS Lounge is one of the most popular dive bars in Denver. It's truly a local legend! Low prices, pool tables, great drinks, and a fun atmosphere make this the perfect hang out for a Saturday night out or Tuesday night after work drinks. They have a ton of beer, both on tap and in bottles, and any liquor you need to order up your favorite cocktail.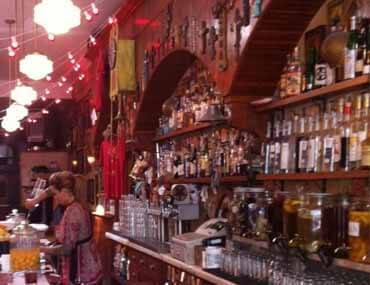 The Thin Man
2015 E 17th Ave, Denver, CO
We love The Thin Man. This bar has great vodka cocktails (and well, any cocktail) and the atmosphere is great. They infuse their own vodka here, so it makes for some truly unique and delicious drinks! Plenty of wine and beer as well! If you find yourself hanging out in Denver and looking for a great bar to hang out at for a while, head on over to The Thin Man.
More great Denver bars & restaurants...
Herb's Hideout
2057 Larimer St, Denver, Co
The Nob Hill Inn
420 E Colfax Ave, Denver, CO
Vesper Lounge
233 E 7th Ave, Denver, CO
The Populist
3163 Larimer St, Denver, CO
Milk
1037 Broadway, Denver, Co
WaterCourse Foods
837 E 17th Ave, Denver, CO
Green Russell
1422 Larimer St, Denver, CO
The 1Up - Lodo
1925 Blake St, Denver, CO