Boulder's most trusted
We offer the best and most trusted services for prom and homecoming in Boulder. We've been trusted by parents to provide prom and homecoming service for years, and we'll tell you why.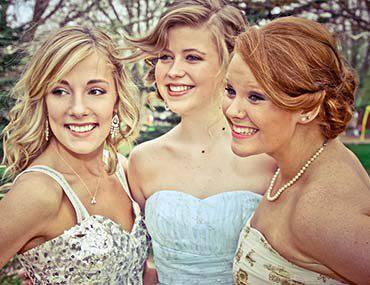 When Prom and Homecoming seasons roll around, high school students are obviously excited for the fun time they'll have with friends at the dance. Parents, your kids may very likely ask you to get them a limo or bus for them and their friends to take to prom. We know that you want your teen to have a fun and memorable time whether it's their freshman Homecoming or senior Prom, but that safety is your top priority. When you choose Party Bus Boulder, you won't have to worry about a thing. Our limos and party buses are luxurious and reliable - the kids will definitely have fun and you'll have peace of mind knowing that they're in a well maintained vehicle that will safely transport them to the dance and back home. We also have strict safety policies in place for transporting minors so you can feel good about choosing us.
Our first policy is an incredibly strict no alcohol or drugs rule. We do perform bag checks and any alcohol or open beverages will not be permitted. This policy will be explained to you in full when you reserve. Next, we will only accept itinerary from the contract holder, which in this case will be the parent. Parents, if you give the driver permission to take the group to dinner at a specific restaurant and then to the dance, those are the only places our drivers will take the kids. This way you know exactly where they are and won't worry about them sneaking off somewhere they shouldn't be. You will have complete peace of mind when you do business with Party Bus Boulder.
Aside from our great policies, we offer amazing prices on prom and homecoming rentals. You won't find better deals! Our amazing vehicles, dedicated service, and your peace of mind are all very affordable when you choose Party Bus Boulder! Call us today for more details on our prom and homecoming policies and specials. We look forward to assisting you!